Question: We have reduced airflow in some blower modes in our 2001 Saturn LS. We have been told this is the result of a clogged cabin air filter. I have looked everywhere under the dash and cannot find any filters. We don't have an owner's manual and the service book from the part store is no help at all. Do you know where this filter might be located?
The filter in your 01' Saturn is fairly easy to find. It's not located inside the vehicle though. As with many other models, the cabin air filter is located under the intake cowl, just under the wiper blades. This model has an access door in the center of the cowl. The location of the filter access panel depends on the year, make and model. Replacement is usually just a matter of finding the access door, removing the old filter, fitting the new filter in place, and reinstalling any removed access panels and seals. If this was a 1999 Cadillac Seville, you wouldn't be so lucky. That model requires about forty-five minutes labor to change the cabin filter

If you find yourself in this situation again, the Fram filter company has handy filter application guide on it's web site. They include detailed instructions along with videos for locating and replacing most passenger compartment air filters.

https://www.framfreshbreeze.com/installation-guides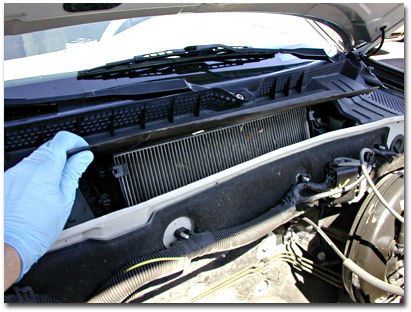 The cabin air filter is easy to replace on the 2001 Saturn LS.